Snowmoose Motorsports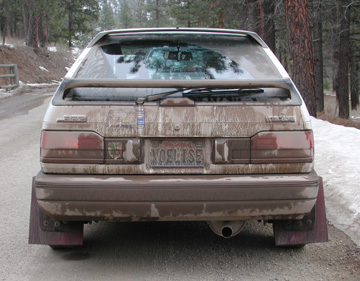 Snowmoose Motorsports participates in the following motorsports activities:
Performance Rally is stage rally, similar to the type of events on the World Rally Championship calendar. Each car races against the clock on roads on all surface types and that the driver has not seen before.

In a TSD (Time-Speed-Distance) Rally, the goal is to drive the stage/regularity as close to an ideal time as possible. The rallies are run on open roads with non-rally traffic and speed limits and other traffic laws must be observed. The timed portion of WCRA TSD events are held on gravel forest roads in British Columbia, Canada under all types of weather conditions.

Various car clubs rent tracks to allow their members and others to become familiar with the performance of their cars at speed. These events are usually held locally at Pacific Raceway and Bremerton airport.
Snowmoose Motorsports runs the following cars:
Click here to find more Motorsports Links.